How to Make a New Account on Yahoo! Messenger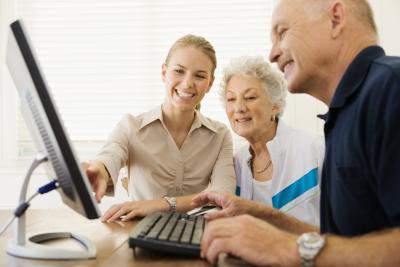 A Yahoo! Messenger account keeps you in touch with friends and family through instant messaging, chat and video/voice chat. Creating an account only takes a minute.
Step 1
Download the Yahoo! Messenger program to your computer (see Resources) and open the program.
Step 2
Click the "Get a new Yahoo! ID" link at the bottom.
Step 3
Complete the registration on the page that opens. You must enter your name, gender, birthday, country and ZIP Code. Create an ID and password. Select security questions and create answers; you also have the option to give an alternate email. Type the code shown at the bottom. If you do not understand it, click "Try a new code" for a new picture or click the "Need audio assistance button" for an audio code.
Step 4
Click the "Create My Account" button to finish.
Step 5
Open Yahoo! Messenger again and use the new ID and password to sign in.
References & Resources