How to Make the Reading Font Bigger in Outlook 2007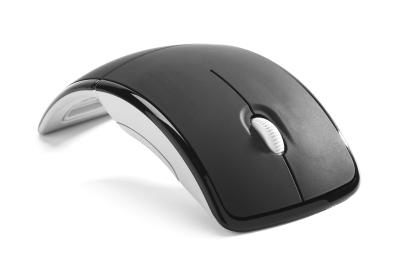 Setting up Outlook just the way you want makes the program work with you and for you, and Outlook's text size is an important part of that. For emails you're reading, you can easily make the text bigger with zoom options, but unfortunately you can't set Outlook to default to a specific zoom level, so you need to make adjustments each time you view an email. Another view option is the main viewing pane's font size; this is Outlook Mail's center area that displays basic information about all your emails, such as who the email is from and what the subject line is.
Zoom Level for Reading Emails
Step 1
Open Outlook and then open the email you want to view.
Step 2
Click the "Other Actions" button in the "Actions" group, which is in the Office Ribbon across the top of the email window.
Step 3
Select the "Zoom" option in the "Other Actions" menu to open the "Zoom" dialog box.
Step 4
Choose the zoom level you prefer. You can get an idea of the size of the text from the "Preview" section of the dialog box, but you may need to experiment with a few options to get it just right. You can type in a zoom percentage in the "Percent" box if you want.
Step 5
Click "OK" to return to reading the email.
Font Size for Inbox Items
Step 1
Open Outlook and click the "Mail" section in the left navigation pane if it's not selected already.
Step 2
Click the "View" menu at the top of the window and highlight "Current view," then select "Customize Current View" from the pop-out menu. This opens the "Customize View" dialog box for your default view.
Step 3
Click the "Other Settings" button.
Step 4
Increase the font size for the areas you prefer by clicking the appropriate buttons. If you click the "Column Font" button, you can change the size of the font for column headings, like "From," Subject" and "Received" in the main pane of Outlook. The "Row Font" button has options for the descriptions of the emails in the main viewing pane. The last customizable option is the "Font" button for AutoPreview, which displays the first several lines of each email in the main viewing pane. If you don't use AutoPreview, there's no need to change any settings there.
Step 5
Click "OK" in the "Other Settings" window, and then click "OK" in the "Customize View" window.
Tips & Warnings
If you have a scroll wheel on your mouse, you can easily adjust zoom levels for many items without the menu system. Just press and hold the "Ctrl" key while you turn the scroll wheel on your mouse to adjust the zoom level. This works for emails themselves and for the "Reading Pane."