If you are a fashionista who knows about all the latest trends, celebrity style and designers, you can express your opinions and share your knowledge with the world by starting a fashion blog.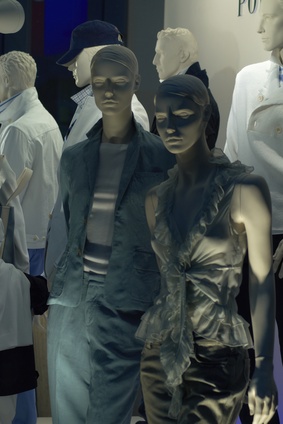 Step
Download free blog software, such as WordPress, to install on your user system, or sign up for a free blog on one of many blogging communities, such as Blogger, OnSugar and Hubpages. Some blogging sites allow you to have a main account with multiple blogs, while others may only allow one blog at a time.
Step
Create a profile for your blog, which will include personal information about you, your interests and pictures or avatars.
Step
Create a title for your blog. Think of something "catchy" that defines your personality but also represents some or all aspects of the fashion industry. You want visitors to associate your site with fashion.
Step
Identify your fashion blog with taglines and keywords. Consider using search engine optimization (SEO) when typing content on your blog. SEO helps improve the visibility of a website in search engines.
Step
Personalize your blog with sections such as ad space, archives and links. Consider adding a section for visitors and followers to subscribe to your blog, which can help increase readership.
Step
Create a new post after you finish personalizing. Posts can be about any topic you choose about fashion. You can include photos and links to your posts, too. Be creative with your post headings to grab the reader. You can save your post to edit and add to later or immediately publish it.
Step
Promote your blog on other websites, such as social networking websites like Facebook or Twitter. You can also connect or link your social network accounts to your blog.
Step
Get involved with other fashion blogs and fashion websites. Network with others to help promote your fashion blog. Leave comments on these sites and include a link to your own blog.