Norton Ghost, which is now owned by the Symantec Corporation, is a utility application primarily used for backing up computer data. When you back up your system's hard drive with Norton Ghost, the software creates a single file with a .gho extension. The only way to mount GHO files and manage the data on them is to use the Ghost Explorer tool that is included with Norton Ghost.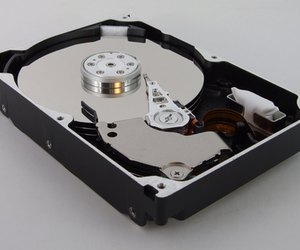 Step
Open the Start menu (click the Windows-logo button on the lower-left-hand corner of the screen) and go to the "All Programs" list.
Step
Expand the "Norton Ghost" and "Ghost Utilities" folders.
Step
Click on the "Norton Ghost Explorer" icon.
Step
Go to "File" in the top menu bar and choose "Open."
Step
Highlight the GHO file you want to mount and then hit the "Open" button. Ghost Explorer mounts the GHO file as a working drive.
Step
Use the navigation tree on the left side of the window to view the contents of the GHO file you mounted.
Step
Right-click on a file or folder and click "Extract" to restore the data to your hard drive.