The password for wireless Internet is set on the wireless router. Each computer attempting to connect to the network via the wireless router must connect to the router using an encrypted "Wired Equivalent Privacy (WEP)" key. To override the password, or WEP key, for the router, open and unsecured access is set in the Wireless Settings for the router. By logging in to the router administrative interface with the administrator user ID and password, you can remove the WEP key. Once this is removed, any computer may connect to the wireless network. However, the connections will not be secure.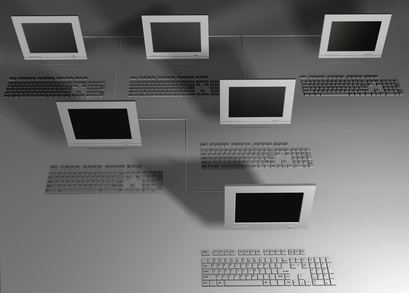 Step
Open an Internet browser window and navigate to the IP address for the router administrative interface. Many NETGEAR and Linksys routers use 192.168.0.1 or 192.168.1.1 as the administrative interface IP address. Consult the router's user manual for the IP address if neither address works. A login prompt will appear if the connection is made to the administrative interface.
Step
Type the administrator's user ID and password into the login dialog box and click "OK." The router's administration main menu will appear.
Step
Click "Wireless Settings" for both NETGEAR and Linksys routers.
Step
Under "Security Options," select "None" or "Disable" for NETGEAR routers. Click the "Security Mode" drop-down list and then select "None" on Linksys routers.
Step
In the "Authentication Type" section, select "Open System" for NETGEAR.
Step
Click the "Apply" button (NETGEAR) or "Save Settings" (Linksys) and close the administration tool window. The WEP key, or password, is no longer required to access the wireless network.