When you purchase or rent a movie or a TV show from Apple's iTunes Store to watch in the free iTunes media player, you might want to see subtitles when the video plays. For example, the movie's audio is in a language that you don't speak, or you want to read what people are saying to help you understand them better. You can easily change settings in iTunes preferences to enable subtitles to display in videos that come with subtitles.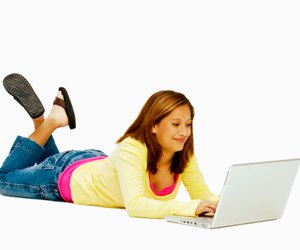 Step
Launch iTunes on your computer.
Step
Click "Edit" at the top of the iTunes window.
Step
Click "Preferences."
Step
Click "Playback."
Step
Click the "Subtitle Language" pull-down menu and then click a language. Click "OK" to save the change. Now subtitles will appear when you play a video in iTunes that comes with subtitles.
Step
Move the pointer over a movie while it is playing and hold it until the iTunes controls appear, and then click the "Subtitles" button to toggle subtitles on and off. The "Subtitles" button looks like a cartoon speech balloon.