Computer speakers are specially designed for a computer desktop environment. They are smaller than normal stereo speakers and often have built in volume controls and amplifiers. In most cases, you can plug in your computer speakers and have them work immediately. Occasionally, however, you will need to adjust your computer sound settings to get them to work correctly.
Step
Plug your speakers into each other. Most PC speakers have a detachable cord that goes between them. Powered speakers have a cord that plugs into the wall, which may be detachable as well.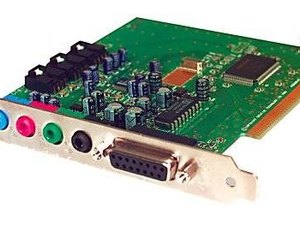 Look at the sound card output in the back of your computer. If your soundcard has three colored jacks, plug into the green one. If it does not have colored jacks, plug into the one next to the jack with the picture of a microphone. Plug the power supply into a wall socket.
Step
Turn on the speaker, turn up the speaker volume and play some music. If it doesn't work, continue to step 4.
Step
Turn your volume up on whatever media player you are using. If the music still doesn't play, continue to step 5.
Step
Go to the volume settings. If you are using windows, click Start Menu -> All Programs -> Accessories -> Entertainment -> Volume Control.
Step
Adjust the volume settings. Use your mouse to drag the main "Volume Control" slider and the "Wave" slider all the way to the top. If either of them have the "Mute" box checked, uncheck it. Try the sound again.