When you're getting ready for a special occasion, such as a graduation party or baby shower, you probably don't have time to fuss over the perfect decorations. Fortunately, you don't have to step foot in a crowded party store because you can make a personalized banner using Microsoft Word. Save some time and effort by starting out with a pre-designed template that you can download directly from Word, including holiday, birthday and general celebration themes. Choose from a variety of text styles and graphics, and customize the banner to suit your celebratory needs.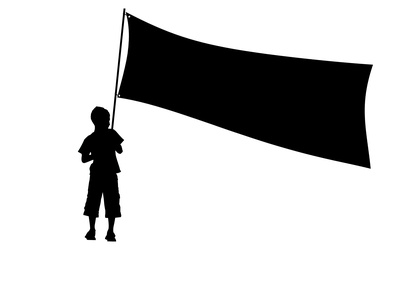 Step
Select a banner to print in Microsoft Word. To access a pre-made template, click the "Microsoft Office" button, and then "New." Under "Microsoft Office Online," click "More Categories." Select "Banners." Select the banner template you want to use and click "Download" to open it.
Step
Click the "Page Layout" tab. In "Page Setup," click "Orientation." Make sure the orientation is set to "Landscape." You'll notice the banner templates are already set in landscape mode, as you want to print them length-wise.
Step
Click "Size" in the "Page Setup" group. Choose the page size for your banner. Make sure this matches the size of paper you're going to print on. It's perfectly fine to print on letter-size paper with a regular printer. The banner will print on several pages length-wise, each page bleeding into the next. You'll be able to attach the pages of the banner with tape.
Step
Connect your printer to the computer. Feed the printer with your banner paper.
Step
Click the "Microsoft Office" button and select "Print."
Step
Select your installed printer from the "Name" menu under "Printer", then click "Print".