Internet Explorer keeps track of all the websites you have visited. Depending on your browser settings, Internet Explorer can keep track of this information from 1 to 99 days. Many employers require their employees to print a list of their Internet Explorer search history, and thus knowing how to do so can be beneficial.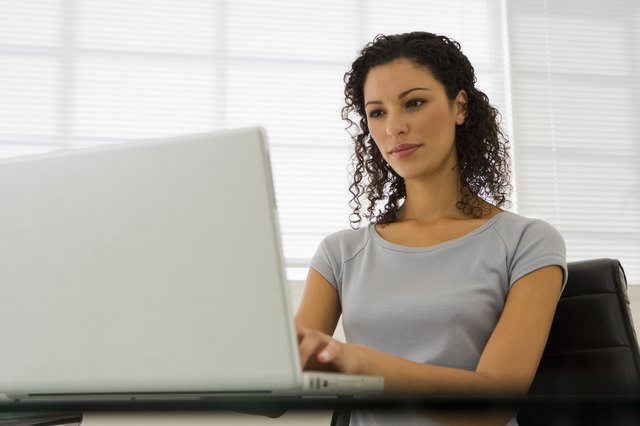 credit: Pixland/Pixland/Getty Images
Find the History Folder
Step
Click "Start," and then click "Search." If you are using Windows 7, the search box is located at the bottom of the Start menu.
Step
Type "History" into the search box, and click "Find Now."
Step
Double-click the "History" folder. If you see more than one History folder, double-click the folder that lists "URL History Folder" as its type.
Print the History Folder
Step
Press Alt + Print Screen. Print Screen is commonly displayed on keyboards as "PrtSc."
Step
Open up a blank Microsoft Word document. If you do not have Microsoft Word, you can open Microsoft Paint or any other blank canvas.
Step
Right-click on the blank document and click "Paste." This pastes a screen capture of your Internet Explorer history folder onto the blank document. From there, you can simply select "File" and "Print."