Microsoft Access is a database management program and is part of the Microsoft Office suite. Access stores user-inputted data in a number of ways, including web-ready formats. Microsoft Access databases saved as HTML are ready to be published to the Internet.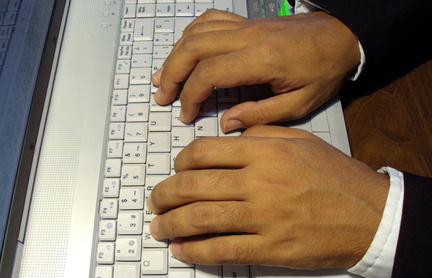 Select Desired Database
Step
Open Microsoft Access from the Start menu.
Step
Select "File" from the main Microsoft Access toolbar. Double-click the "Open" button.
Step
Select your desired database by double-clicking to open it.
Export Database
Step
Begin the export process once your desired database is open by selecting "Export" from under the "File" menu.
Step
Convert your desired database to an HTML file by re-saving. From the "File" menu, select "Save as Type" and select "HTML Documents."
Step
Select an HTML template, if desired. Microsoft Access offers pre-formatted templates that you can choose to add to your database.
Step
Save the Microsoft Access database to a specific location on your computer's hard drive. It is important to remember this location as you will need to access the file prior to uploading to the web.
Step
Upload the Microsoft Access database HTML to your web server, depending on your website's publishing preferences. Use the system's file uploader if your site uses a Content Management System or simply use FTP if available.