How to Pull Passwords Off Your Computer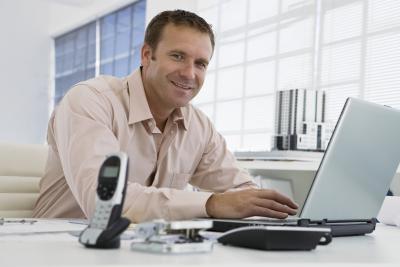 One issue that many people have is attempting to remember all of their passwords. Oftentimes, websites will disallow you to log in after too many attempts at entering a password. A good way to pull passwords off your computer is by exploring the "Stored User Names and Passwords" dialog box in Windows. Once you know how to access this dialog box, it will be much easier to sign in to online accounts without having to worry about being kicked out.
Step 1
Click on the "Start" menu in the lower left hand corner of the screen. Choose "Control Panel" from the list to open the Control Panel dialog box. Make sure that you are logged in with the account you need the passwords for.
Step 2
Under "Pick a Category" choose "User Accounts," then click on "Change an Account" under the "Pick a Task" section. A dialog box will open that will say "Pick an Account to Change."
Step 3
Choose the appropriate account. A new dialog box will open that says, "What do you want to change about your account?"
Step 4
Click on "Manage My Network Passwords" in the top right hand corner of the dialog box under "Related Tasks." The "Stored Usernames and Passwords" dialog box will appear with a list of all your saved passwords. Find the appropriate password and use it to log in to the coordinating online account.
Tips & Warnings
For computers with multiple users, protect your account by implementing a password to log in to Windows. This will keep others from being able to view your stored passwords.