Keeping only necessary downloads on your iPhone will help prevent the operating system from running at less than optimal levels. With an expansive App Store only one click away, and email attachments routine, it is easy to let your iPhone be overrun with downloads that you can do without. Organizing content will make navigating the iPhone easier, but removing extraneous downloads will keep the iPhone running at peak performance. Fortunately, Apple has made the task of removing these nonessential downloads quite simple.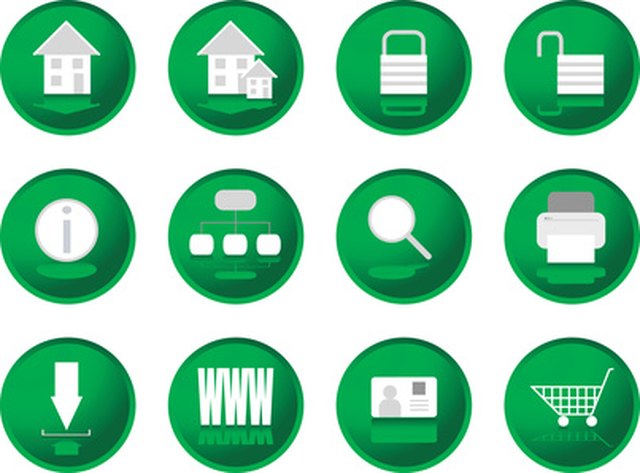 Removing Downloads as Email Attachments
Step
Turn on the iPhone.
Step
Select the "Mail" icon from the main screen.
Step
Locate the specific email whose downloaded attachment you wish to remove.
Step
Copy any information you wish to save from the email into a draft or note, as the email will be removed along with the attachment.
Step
Return to the Inbox screen by pressing the "Inbox" back arrow in the top left corner of the email screen.
Step
Swipe from right to left the email with attachment that you have chosen to remove. A red "Archive" box will appear on the right side of the selected email. "Archive" will remove the email and attachment from the iPhone, but will not delete the email from your actual email server/provider.
Step
Confirm the removal of the selected email and downloaded attachment by pressing the red "Archive" box.
Removing Downloaded Apps
Step
Turn on the iPhone.
Step
Press and hold the selected app icon until you see all of the apps start to shake slightly. This shaking allows you to move apps to another position on your screen, or remove them entirely.
Step
Select the "X" at the top left corner of the shaking app you wish to remove. A box will appear asking you to confirm the deletion.
Step
Press the "Delete" button in the confirmation box. Depending on the app, there may be a request to rate the app. You may rate the app with a series of stars, or opt out.
Step
Click the "Home" button at the bottom of your iPhone to stop the remaining apps from shaking, completing your removal of apps.