How to Remove Malicious Add-Ons to Internet Explorer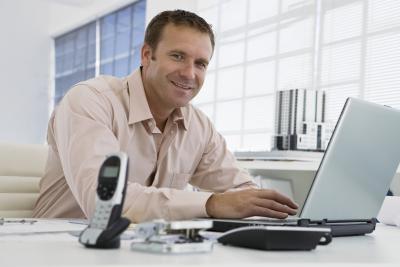 Certain websites on the Internet require additional software called add-ons to work properly. While many of these add-ons are beneficial, some can slow down your browsing speed or even be malicious tools used to exploit security loopholes in your web browser. If you have acquired a malicious add-on to the Internet Explorer version 8 web browser you can remove the add-on using the browser's add-on manager.
Internet Explorer 8
Step 1
Click the "Tools" icon at the upper-right end of the Internet Explorer window. Scroll down and select "Manage Add-Ons."
Step 2
Select "All Add-Ons" underneath the "Show" heading. Scroll through the list of currently installed add-ons and find the specific entry you want to remove.
Step 3
Click the name of the add-on and select "Disable." Repeat the process with other malicious add-ons you want to remove.
Step 4
Click "OK". Close the Internet Explorer web browser, and open it again to save the changes.
Tips & Warnings
If you are using Internet Explorer 7 you need to click "Enable or Disable Add-ons" in the "Manage Add-Ons" sub-menu. In the "Show" menu select "Add-ons that have been used by Internet Explorer." Click the name of the add-on. Choose "Disable."
You can temporarily disable all add-ons if you aren't sure which ones need to be removed. Open the Start menu. Choose "All Programs," "Accessories," and "System Tools." Select "Internet Explorer (No Add-ons)" to turn off all of the add-ons at once.
If the malicious add-on was installed without your permission you likely have a virus or spyware infection. Download, install, and run both an anti-virus and anti-spyware program after removing the add-on.
References & Resources