A cell phone can freeze up if you are running too many applications on the phone at once, trying to delete a large amount of text messages or you just navigated to different menus in a short amount of time. When the phone freezes up, you will not have the ability to read and respond to texts. You also won't be able to answer or place phone calls. Fortunately, this problem can be fixed without you having to spend money or lose any data that's saved on the phone.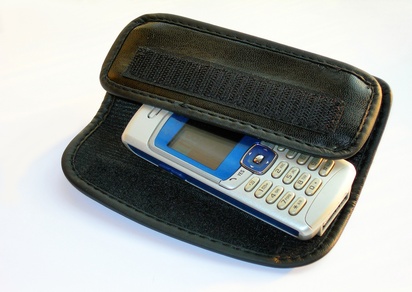 Standard Cell Phone
Step
Flip the phone over so you're looking at the back of the device (the side opposite the phone's number pad).
Step
Remove the cover protecting the phone's battery. The exact method for doing so varies slightly per phone.
Step
Take the battery out of its slot on the phone. Leave the battery out for approximately two minutes.
Step
Insert the battery back into the phone. Place the battery cover back onto the phone.
Step
Flip the phone to the front. Press and hold the "Power," "Call" or another button (depending on your phone) until the phone turns on. The phone should no longer be frozen.
iPhone
Step
Hold down the "Sleep/Wake" button at the very top of the iPhone.
Step
Press down the "Home" button directly under the iPhone's screen while continuing to hold down the "Sleep/Wake" button.
Step
Continue holding down the buttons until the Apple logo is visible on the phone's screen. Release both buttons and wait for the phone to power back up. The phone should be unfrozen.