GroupMe, a group messaging app, enables you to create a virtual chat room of sorts where you and your friends can exchange texts. GroupMe assigns your group a unique phone number, and texts sent to that number get forwarded to all group members. While GroupMe texting is a great way to make plans with friends and keep in touch, the constant texts received in large groups can become annoying. GroupMe provides a few different ways you can remove yourself from the group texting.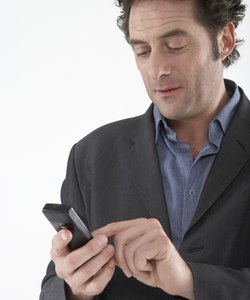 credit: Polka Dot RF/Polka Dot/Getty Images
Leave One Group Using an App Command
Step
Open the GroupMe app, and then open the group that you would like to leave.
Step
Tap the "Settings" button.
Step
Scroll to the bottom of the settings options. Tap the option for "Leave This Group."
Leave All Groups Using a Web Command
Step
Visit the official GroupMe website (see Resources). Log in to your GroupMe account.
Step
Click the link for "Account Settings."
Step
Select "Stop GroupMe Service" from the list of options.