Since its humble beginnings on a Swiss farm in 1981, Logitech has been a pioneer in innovative computer mouse products. Logitech produced some of the earliest successful mouse products and remains one of the leaders in the pointing device market today.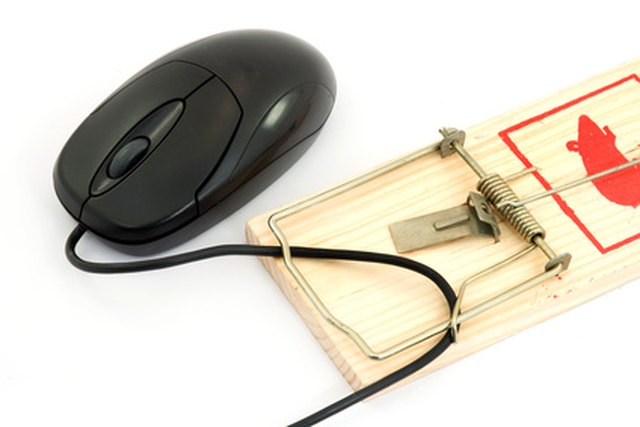 Logitech mice are highly rated and are the replacement mouse of choice for many computer users looking to upgrade to a better pointing device. However, even the best computer products occasionally have problems, and Logitech cordless mice are no exception. Therefore, if you have a Logitech cordless mouse that is not responsive, learn how to reset it in a few easy steps.
Step
Check the USB cable connection from the receiver to the computer. If the connection is loose, remove the USB connector and reinsert it.
Step
Look on the bottom side of the mouse and check the LED power light or the battery indicator light. The light should glow green. If the LED light is red or there is no light at all, remove the batteries and reinsert them.
Step
Wait for the LED light on the bottom of the mouse to emit a green light after you reinsert the batteries. If the light once again emits a red light or no light at all, replace the batteries with new ones. If the LED emits a green light, skip the battery replacement and go to the next step.
Step
Press the "Locate," "Power" or "Sync" button (label depends on model) on the bottom of the Logitech cordless mouse. If the wireless receiver has a button on it, press it as well. This will allow the mouse and receiver to reconnect or re-sync. The mouse should respond and work normally again.