There may be several reasons you need to reset your wireless router settings back to default or normal. If you have lost Internet connectivity, you may need to reset the router. You may have lost the password you used when you chose when you set up the router. Every router has a generic username and password when it is set up or reverts to the default setting, so if you need to start fresh, changing your settings back to the default may be your solution.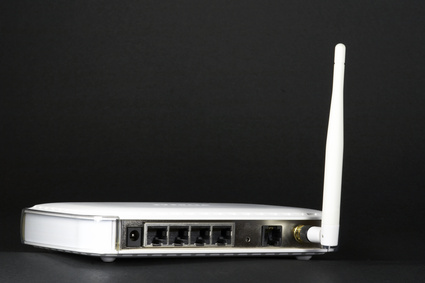 Step
Turn on and restart your computer.
Step
Find the small hole on the back of your router labeled "Reset." Press the reset button using the end of a paper clip or small pin-type object. Hold the button down until you see the lights flash and blink on the router, indicating it has reset. Some models require you to unplug the connector jack from the wall while pressing the reset button. This is fine to do with any router while resetting it, as this disconnects the internet signal into the router while you reset the box. Plug the jack back into the router when it is reset.
Step
Click on the "Start" menu on your computer and select "Control Panel." Click on "Network and Internet Connections." Click on "Network Connections." Right-click the network router icon and select "Disable," then right-click the icon again and select "Enable." This now has restarted the connection to your router for the laptop.
Step
Type "http://192.168.1.1" (without quotes) into your Internet browser's address box to access the Internet. This is the default router IP address to access your router's administrative page. Type in the generic username and password provided by your router manufacturer and finish the set up. You have now restored the router to its default settings on both the router and your laptop computer.