One of the drawbacks of free email services is that they're easy to forget you have an account. Yahoo! Mail is just one of those free email services. Say a few months go by, you've turned your attentions elsewhere, but you remembered you have a Yahoo! account and you want to check your email. But after you log in, it informs you that your Yahoo! Mail is no longer active. What do you do?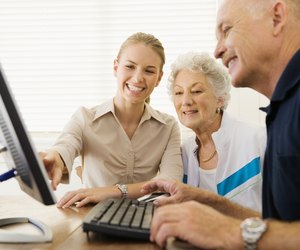 credit: Jupiterimages/Pixland/Getty Images
How to Restore a Deactivated Yahoo Email
Step
Log in to your Yahoo! Mail account as usual. A message will appear that says your account has been deactivated due to inactivity.
Step
Reactivate your Yahoo! Mail by clicking on the "Reactivate Your Yahoo! Mail address" link that is located at the bottom of the page.
Step
Sign into your account at least once a month to avoid automatic deactivation by Yahoo! in the future.