Wireless networking allows you to connect to the Internet just about anywhere, but many networks are equipped with wireless security that requires a password to log on. This is great for keeping unwanted guests from using Internet access and shared files on the network, but if you happen to forget the password, it can keep you out too. Luckily there are some simple tools for recovering your wireless password.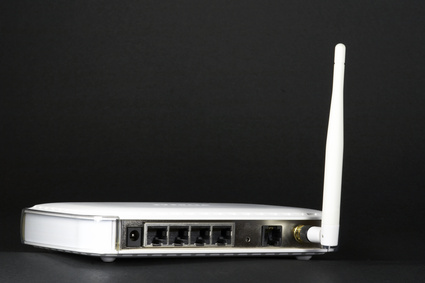 Step
Check to see if the password is stored in your computer. Click "Start," "Control Panel," "Network and Internet," "Network and Sharing," and "Manage Wireless Networks" on the left. Click once on the network for which you need a password, then right-click and select "Properties." Click the "Security" tab and then check the box below the password field to "Show Characters." Write down the characters; this is your password.
Step
Download a program to retrieve the password for you if you do not have it stored on your computer. For example, WirelessKey is a free tool you can download that will show you all of the wireless passwords saved by your computer. Download the software and run it. Write down the password listed for the network in question.
Step
Configure your wireless router manually. If you do not have the password saved on any computer, you can connect to your wireless router with a network cable to configure the security password. Each wireless router has its own address, but most commonly they are http://192.168.1.1, http://192.168.0.1, or http://192.168.2.1. Type the address into the address bar in your Internet browser to connect to the router. You will need to log in as an administrator, then find the security section, change the wireless security password, then write it down.
Step
If you cannot log into your router because you forgot the administrator password, you can usually reset your router to the factory default settings. Check the manual for your router for the specific instructions. Usually there is a reset button on the back of the router that is recessed behind a hole. Use a paper clip or pin to press the reset button for at least 10 seconds before releasing. You should then be able to log in to the router with the default administrator user name and password (often it will be blank, "password" or "admin").