How to Scan and Repair Internet Explorer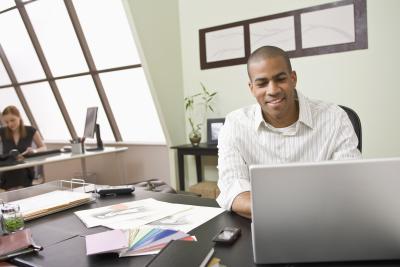 Internet Explorer is a web browsing application created and distributed by Microsoft. Internet Explorer goes onto the World Wide Web to get information, and then it loads this information and displays it onscreen in the form of a web page. Just as with other types of software applications, Internet Explorer can experience problems and errors that can curtail its performance. Issues such as random crashes or freezes are examples of these problems. You can run a virus scan or clear the browser cache to resolve these problems.
Clear Browser Cache
Step 1
Open the Internet Explorer web browser by double-clicking the application's desktop icon.
Step 2
Click "Tools" and and choose "Internet Options" in the sub-menu. The "Internet Options" prompt dialog box will display.
Step 3
Click the "General" tab and click "Delete," which is located under the "Browsing History" section.
Step 4
Insert check marks next to all of the options in the "Delete Browsing History" dialog prompt. Click "Delete." Click "OK" to save and apply recent changes.
Microsoft Security Essentials
Step 1
Click the "Download Now" button for the Microsoft Security Essentials software on the Microsoft download site and click "Save." Click "Next" and choose a destination on your hard drive for the file.
Step 2
Double-click the downloaded file and confirm your current Windows operating system. Click "Yes" and click the "Next" button in response to the Microsoft product contract.
Step 3
Validate your Windows system by clicking "Validate." The tool will update itself.
Step 4
Click "Home," then "Full." Click "Scan" to begin the "Full Scan." Click the "Clean Computer" button to remove any malicious software found.