Programs including Adobe Acrobat, CutePDF and PDFCreator can create Portable Document Format (PDF) documents from scanned hard copies. This is especially useful for archiving old paper documents, and making them more portable. The market-leading software, Adobe Acrobat, allows the combining of several scanned pages into a single PDF document.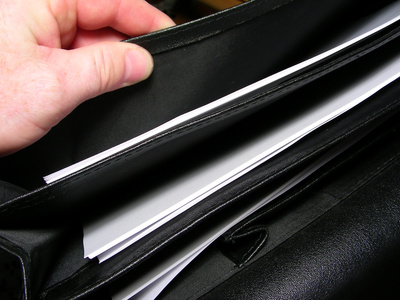 Step
Connect the scanner to the computer and power it on following the manufacturer's instructions.
Step
Load the documents into the scanner. For flatbed scanners, load the first page onto the platen glass. For feed tray scanners, load the documents into the feed tray.
Step
Launch Adobe Acrobat from the Windows Start menu. When the application window appears, navigate to "Create PDF" from the File menu. Choose the "From Scanner" option.
Step
Select the scanner from the Acrobat Scan window that appears. You can leave all other options as set by default.
Step
Click "Scan" to create the new document. Acrobat will prompt to choose a save location and a file name. Clicking "Save" at this dialog starts the scanning of the first page.
Step
Choose "Scan More Pages" from the notification dialog after the first page scanning is complete. Repeat to scan each page. When finished, select "Scan is Complete" from the dialog. Click "OK" to close the dialog box.