When you are searching for items to buy, services or real estate on Craigslist, you may want to expand your search outside of your city and extend your search to your entire state or neighboring states. Craigslist does not offer a way to search multiple areas at the same time. However, you can search all of the listings on Craigslist by using a specialized search engine used only for Craigslist like crazedlist.org. Crazedlist allows you to search by region, state, country, price and category. You must disable referrers in your browser before you can use Crazedlist.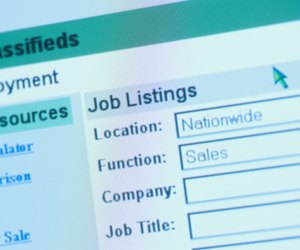 Disable Referrers Before Searching with Crazedlist
Step
Open your browser. Type "about:config" into your browser's address bar.
Step
Locate the "Filter" box and type "sendrefer" in the box.
Step
Click on the "network.http.sendRefererHeader" located under the "Preference Name" heading. Enter an integer value of "1" in the box. Click "OK." Close the window.
This will disable referrers within your web browser. This prevents Craigslist from blocking results that are not in your area.
Searching with Crazedlist.org
Step
Type "http://www.crazedlist.org" into your browser's address bar.
Step
Type the item or service you are looking for in the box next to "Search For" and select a category.
Step
Locate the drop-down box named "select" and choose "all." This will add all 50 states to your Craigslist search.