Before DVDs, there were VHS videotapes. And if you're like most people, you bought your fair share of movie titles and children's shows. Now they're probably packed away in your garage collecting dust. Since VHS video players are a thing of the past, why not turn those old VHS tapes into money and clear up some storage space? To sell VHS tapes for cash or to just get rid of them, follow these tips.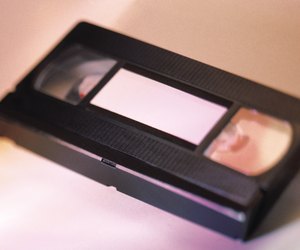 Step
Try an online auction site, such as Ebay, or a resell site such as Amazon.com. You might want to sell your tapes in bulk on Ebay to avoid spending a lot of time mailing out individual VHS tapes to buyers. If you have some popular VHS videotapes, an auction site may bring you the most cash.
Step
Use an the classifieds. You can put an ad in your local paper's classified section or even use an online classified ad site such as Craigslist. You can avoid shipping charges this way and haggle with the buyer if you desire.
Step
If you don't have any luck selling old VHS videotapes, donate them to a local charity. Estimate before donating how much the videotapes are worth, and tell the charity this amount when donating. The charity will give you a tax receipt, and you can take it off your income taxes.
Step
Try trading your tapes. You can trade with your fellow neighbors and friends for movies you haven't seen (if you still have a VHS player), or you can go online to a trader site such as TitleTrader, a website where people swap things. You can post your tapes and swap them for something else.
Step
Have a garage sale. You can get rid of other things in your home that you don't like in addition to your tapes. Collectors and people looking for items to resell online scour garage sales looking for bargains. You may not get top dollar, but you'll get rid of your tapes and put cash in your pocket.