How to Send a Fax Using Gmail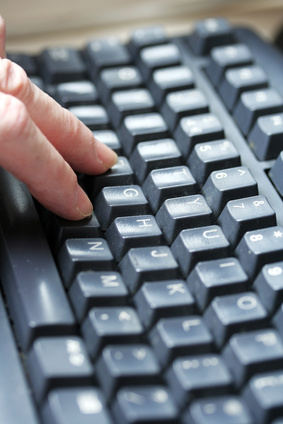 Fax service offers users the ability to send important information or documents to recipients in the matter of minutes. While this service used to require a telephone and fax machine, modern technology allows users to send faxes through Google's Gmail service. Whether you are faxing for business or personal use, the ability to send faxes through email has made the service easier to use and more accessible to a wider audience.
Step 1
Use the verification tool to determine whether the number you want to send a fax to is in the fax service coverage area. Navigate to the fax tool and click the "Check Coverage Page" from the main website. Type in the phone number, including 1 and the area code, and select "Check."
Step 2
View the results page to verify that the phone number is accessible, or if it cannot receive faxes. Determine whether the message states, "You can send a FAX to this number" or "Sorry, the number you specified is not covered by our service." Regenerate as many of these addresses you need by clicking the back button or arrow and typing in a new phone number.
Step 3
Click the link next to "To" to send the fax through Outlook if Gmail has been previously set up and configured through Outlook. Copy the information next to the "To" portion of the results page if the number is accessible and Outlook is not set up to send and receive email through Gmail. Paste this information into a notepad, open a new browser or open a new tab to begin sending the fax.
Step 4
Navigate to Gmail and log into your account with your user name and password. Select "Compose Mail" in the top-left corner of the screen. Type the fax message into the body of the email and leave the "Subject" line blank. Paste the copied information into the "To" bar. Separate each "To" address with a comma or send individual emails if the fax will be different for each recipient.
Step 5
Change "firstname_lastname" to the recipient's name, leaving the underscore between the first and last name. Switch "any_place" to the location of the recipient, such as a room or office number, label the business name, or "home_office," or "work_office." This will send a cover letter for the fax with detailed information for the recipient. Look over the email and verify the fax and "To" address and click "Send."