You can send packages throughout the world from the United States using a shipping company or parcel service. Three options are the United States Postal Service, UPS and FedEx. If you need to send a laptop to India as a gift for a family member or friend, or you need to ship it to a work associate, you can send it and have it arrive in India in under one week in most cases.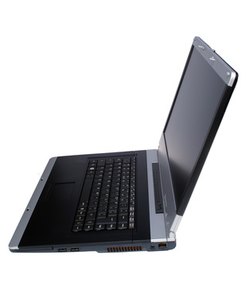 Step
Pack the laptop in a box that is suitable for mailing. Purchase a blank box in which you will mail the laptop. Use packing "peanuts" or air packs to fill in the empty space in the box and protect the laptop during transit.
Step
Write the name and address of the recipient on the center of the box and your return address in the top left-hand corner of the box.
Step
Take the package to your local parcel service. Tell the clerk that you wish to send your package internationally to India. The clerk will weigh and measure your package.
Step
Complete the shipping form and customs form that are provided. The forms will require you to provide the name and address of the recipient, your name and address, the contents of the box, the weight of the package and the value of the contents.
Step
Select a shipping service, pay the shipping and leave your package for mailing. There are a variety of different services that are offered to send a package to India. The quicker the shipping time, the more expensive it will be. The rates for shipping a package to India can range from a little over $40 to over $150.