How to Set Email Time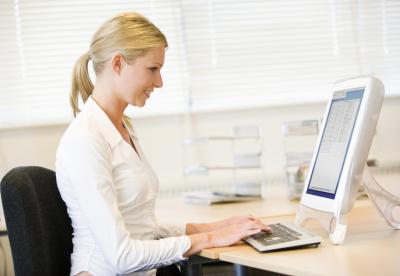 Whether you are using email for personal reasons, work, school or any other reason you want your emails to display correct information at all times. To do this, you need to be sure that you set the correct time for your email. You can do this in two ways. Most email programs base their time on your computer's clock, but with some need you to set it in the program as well. Therefore, you must set the correct time on your computer, and then on your email program, in order to make sure your emails will display the right time.
On Computer
Step 1
Click on the time that is currently displayed in the lower right-hand corner of your computer screen.
Step 2
Change the time displayed to your current time by clicking the up or down arrows next to the displayed time, until it reads the correct time.
Step 3
Click "Apply." Now your computer-based programs, such as email as well as web-based email programs, should have the correct time. If they do not, proceed to the next section.
In Email Program
Step 1
Click on the "User" controls in your email program. This is sometimes called "User" or "Preferences."
Step 2
Select "Local time" from the list.
Step 3
Type in the correct time when prompted. Pay attention to what format the program wants you to use. You might need to type in the time, or you might have to type in how many hours plus or minus GMT (Greenwich Mean Time) it currently is in your time zone.
References & Resources