How to Set the Contrast in an iMac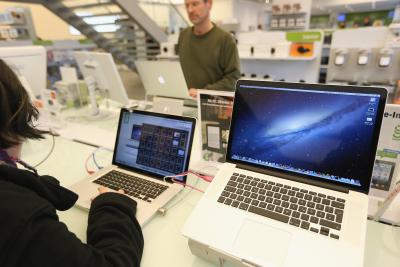 The LCD displays of iMac computers are well-loved for their sharpness and vivid colors. However, a person with vision challenges may need to improve the contrast of the screen to make the iMac more accessible. The iMac includes several options to improve the accessibility of the computer. Use the Universal Access menu to set the contrast of your iMac and improve the readability of the screen.
Step 1
Click the "System Preferences" icon in the dock, or click the Apple icon then "System Preferences".
Step 2
Click the "Universal Access" icon.
Step 3
Use the slider bar next to "Enhance Contrast" to set the contrast of the iMac's display.
Step 4
Close the window when you are happy with your changes. The new contrast setting saves automatically.
Tips & Warnings
For the vision-impaired, the iMac allows several additional display enhancements from the "Universal Access" menu. Along with setting the contrast, consider using "VoiceOver" to have on-screen text read by a speech synthesizer, and "Zoom" to make text larger.
References & Resources