Rogers Communications is Canada's leading communications provider specializing in wireless, digital cable TV, high speed Internet and home phone service. If Rogers is your ISP, you are provided with a Rogers email to use free of charge. You also have the ability to create additional email accounts if need be. Partnering with Yahoo!, Rogers provides online access to your email, no matter where you are.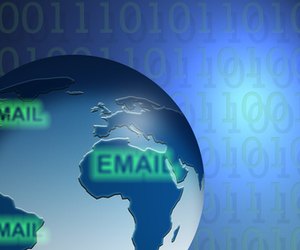 Step
Sign up for high speed Internet with Rogers.com. After signing up, you will receive a "Welcome Email" to the account that you provided to your Rogers dealer upon signing up. The "Welcome Email" will provide you with your username and password. Your email address is username@rogers.com.
Step
Open a web browser and navigate to http://rogers.yahoo.com/mail.
Step
Enter your Rogers email address and password and click "Sign In." Rogers Yahoo! Mail appears in the browser window. You are ready to begin sending and receiving emails.