Email accounts can be used for a variety of needs, including personal, business or other family members. Some choose to set up additional email accounts to handle specific duties, thereby avoiding mixing emails for that purpose with personal email. A user can set up additional email accounts through the program for the primary account or through an online provider such as Yahoo, Microsoft or Google.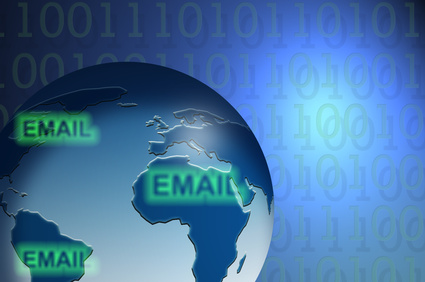 Set Up Online Email
Step
Choose from an online provider, such as Yahoo, Gmail or Hotmail (see "Resources"), and go to the provider's homepage.
Step
Click the "Create New Account" button, or the button with similar wording depending on the provider, to set up an email account. Provide your information, such as name and desired username.
Step
Choose a password and answer a security question so you can recover the password if you forget it.
Step
Enter an alternate email address should you need a password sent to you.
Step
Click "Submit" to create the email account. You can create as many additional accounts as desired using online providers such as Gmail, Hotmail or Yahoo mail.
Setting Up Additional Accounts Through an Internet Service Provider
Step
Chose an email client such as Outlook, Mozilla Thunderbird or Evolution.
Step
Launch the email client.
Step
Click "File." Click "Account Settings." Fill in the circle next to "Add New Email Account" in the next window.
Step
Select POP3, IMAP or POP for your server type. Enter your full name and email address. Your email address and password are provided by your Internet Service Provider. Enter your incoming mail server. For (POP3) or POP the incoming mail server is Pop.secureserver.net. For IMAP, it's imap.secureserver.net.
Step
Enter your outgoing mail server. It's Smtpout.secureserver.net. Go through the next window prompts entering your email address as your username. Select the outgoing server tab and fill in the check box next to "My Outgoing Server (SMTP) Requires Authentication." Fill in the circle next to "Use the Same Settings as My Incoming Server." Enter 80 or 3535 for the Outgoing server (SMTP) port. Click Next. Verify your information. Click "Finish" to complete the setup of your additional email account.