How to Set Up Automatic Timing in Powerpoint 2007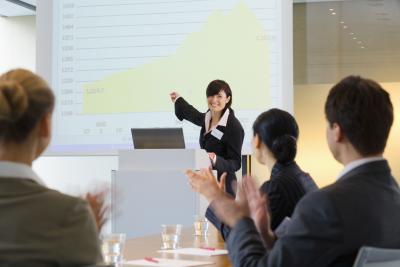 PowerPoint 2007 included several new changes over its previous version, PowerPoint 2003. The most drastic change was its new user interface, which Microsoft dubbed the "Ribbon." This meant that options found in PowerPoint 2003 were now located in new areas of the program, causing some headaches for veteran PowerPoint users. However, it didn't take long for people to acclimate to the new Ribbon, especially since most aspects of PowerPoint 2007, such as setting up slide timing, required fewer steps than in past versions.
Step 1
Go to the PowerPoint 2007 slide that you want to set up automatic timing for.
Step 2
Open the animation options in the Ribbon by clicking "Animations."
Step 3
Locate the "Advance slide" area of the Ribbon. This is where you can set up automatic timing.
Step 4
Click the box corresponding with "Automatically after."
Step 5
Enter the amount of time you would like the slide to display in the timing field to the right of "Automatically after." Repeat these steps for each slide you would like to set up automatic timing for.
References & Resources