Microsoft Outlook 2003 handles a user's email accounts allowing the person to send, write and retrieve email all from the desktop client. With Internet Message Access Protocol support, Outlook works intuitively with Gmail relaying information about what emails were read, marked unread or sent and even applies the person's Gmail labels in the form of folders. Configuring Gmail to work with Outlook makes checking your email on multiple devices more convenient and keeps your web-based Gmail account in tact.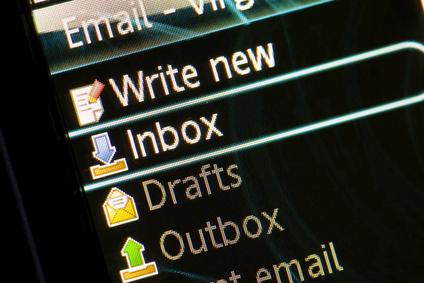 Configuring Gmail To Work With Outlook 2007
Step
Open your web browser and login to your Gmail account.
Step
Click the "Settings" link in the top right corner of the page.
Step
Click the "Forwarding and POP/IMAP" tab on the settings page. Under the "IMAP Access" section, select the "Enable IMAP" radio button. Click "Save Changes" and exit your web browser.
Configuring Outlook 2003 To Work With Gmail
Step
Open Outlook 2003 and click the "Tools" menu link followed by selecting "Email Accounts" from the following list.
Step
Click the "Add a new email account" option and click "Next." Select the radio button associated with "IMAP" and click "Next" to continue.
Step
Fill in your User Information and Login Information on the next page. For server information, enter "imap.gmail.com" for the incoming mail server and "smtp.gmail.com" for the outgoing server.
Step
Click the "More Settings" button followed by clicking the "Outgoing Server" tab. Mark the check box next to "My outgoing server (SMTP) requires authentication" and select the first radio button titled "Use same settings as my incoming mail server.''
Step
Click the "Advanced" tab and mark the check box next to both options that read "This server requires an encrypted connection (SSL)." In the "Incoming server (IMAP)" box enter "993" and in the "Outgoing server (SMTP)" box enter 465. Click "OK" to exit the window, followed by clicking "Next" and then "Finish" to complete the setup.