Wireless Internet is a huge convenience to professionals and general computer users in today's world. Being without wires, it notability allows for great mobility on the part of those using laptops; it also allows desktop computers in a household or office to be located more liberally, as they need not be in wire range of an Internet modem. Further, the lack of wires allows for many computers to easily connect to a wireless network. All that is needed in order to create a wireless network is an Internet connection and a wireless router. SMC is a company that produces wireless routers.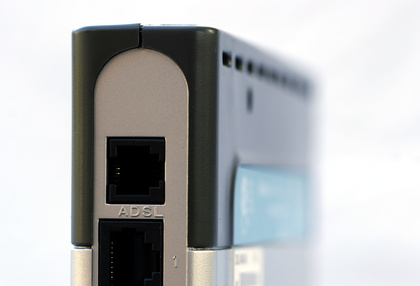 Step
Find the Ethernet cable connecting your computer to your cable/DSL modem.
Step
Remove the end of the cable that connects to the computer.
Step
Connect that end of the cable to the black Ethernet port on the rear of the wireless router.
Step
Insert one end of your spare Ethernet cable into a yellow Ethernet port on the rear of the wireless router.
Step
Insert the other end of that Ethernet cable into the Ethernet port on your computer's network card.
Step
Connect the router's power supply to the router and connect the power supply to an outlet.
Step
Reboot your computer.
Step
Open your Internet browser.
Step
Navigate to 192.168.2.1.
Step
Type "admin" into the "Admin" field and "smcadmin" into the "Password" field.
Step
Click on "OK."
Step
Click on "Setup Wizard."
Step
Follow the setup wizard's instructions.
Step
Click on "Apply." Your wireless router will restart. Once it has fully rebooted, your network setup will be complete.