Wireless Internet service provides a convenient networking option that is pretty simple to configure. AT&T offers several Internet plans and modems that are compatible with several wireless routers. Installing wireless Internet requires the completion of several steps and may take up to an hour to complete. AT&T provides customers with a self-installation kit, or you can purchase a wireless router and the required cabling and filters. Once you get your wireless connection established, you can access the Internet anywhere in your home or office.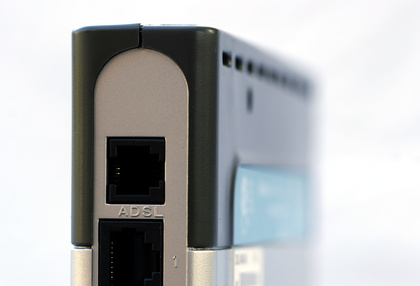 Step
Connect the Dual-Port Phone Filter to a telephone jack. The filter reduces interference through the telephone line.
Step
Plug the power adapter into the router. Insert the other end into an available wall outlet. Try to place the router in a central location to provide the best possible coverage.
Step
Connect a category 5 (Cat5) or Ethernet cable to the input port titled "DSL/HPNA" on the line filter. Connect the other end of the cable to the "Data" port on the wireless router.
Step
Connect another Ethernet cable to a port on your computer. Insert the other end into an "Ethernet" port on the wireless router. Turn the router on, and wait for the lights to turn a steady green. This can take several minutes.
Step
Open an Internet browser on your computer. The AT&T welcome screen should appear automatically. If not, enter "https://lsreg.att.net" and press the enter key.
Step
Right-click the network connections icon in the system tray. Click "View Available Wireless Networks." Right-click your network from the list, and select "Connect." The network should start with "2WIRE" followed by three numbers.
Step
Enter the wireless network key. You can find the key on the bottom or side of the AT&T router.