How to Speed up Web Pages Loading Slowly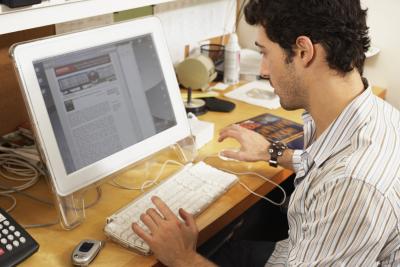 Surfing the Web is a necessity for most people. Whether for business or pleasure, the average person in the U.S. spends 13 hours a week online. With current technologies such as high-speed DSL and cable modems, we've become accustomed to fast-loading pages. When web pages load slowly, our Internet experience is usually dampened or ruined. This article will explain how to solve the common problem of slow-loading websites quickly and easily.
Step 1
Test the speed of your Internet connection. Slow-loading websites can be a symptom of service problems or faulty line connections from your ISP. Go to http://www.speedtest.net or http://www.freespeedtest.com to test your connection speed for free. If you find a problem, contact your ISP to determine the problem.
Step 2
Perform virus and spyware scans. Viruses and spyware are the most common culprits for slowing down website viewing. Go to http://free.avg.com and http://www.lavasoft.com to download free virus and spyware scanners. Run both programs once a week to improve your page-loading times.
Step 3
Download Firefox or Google Chrome. Both browsers require less computer processing power which will let you surf the Internet faster. Go to http://www.firefox.com or http://www.google.com/chrome to download one of these browsers.
Tips & Warnings
If web pages are still loading slowly after following this tutorial, clear your cookies and Internet cache. Additionally, you can add more RAM.
If you find a virus or spyware, remove it or quarantine it when prompted.
References & Resources