Although many people don't worry about keeping their online activities secret, there are some who are concerned about being tracked on the Internet. If you are concerned about your online activities being tracked, then you should hide your IP address. The act of hiding one's IP address is known as "spoofing," and it disguises your IP address to make it harder for others to trace you. Traditionally, spoofing your IP address would be difficult, but thanks to several programs such as Vidalia (a graphical controller that uses software by the name of "Tor" to disguise your IP address), spoofing your IP address is uncomplicated, even for the computer novice.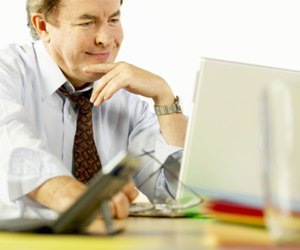 Step
Open your browser and go to Vidalia's home page (see Resources). In the stable releases section, find the download link that will download the correct version of Vidalia for your operating system. Once you are prompted to begin downloading, press "OK."
Step
Open the downloaded file and begin the installation process. Click "Next" and click "Complete" to install every feature Vidalia has to offer. Click "Install" to begin installing the program to your computer's hard drive. Once the program has installed, Vidalia's control panel will open.
Step
Click "Use a New Identity" to spoof your IP address. After a moment, Vidalia will announce that as long as it is running, your IP address will be disguised. If someone tries to view your IP address he will see a false IP address in place of your actual address.
Step
Click "Hide" to minimize the program to the system tray. Your IP address will be spoofed and your IP address will be virtually untraceable. This makes surfing the Internet safer for you--no one can find your IP address and use it to discover your personal information (your name, mailing address and other details).