How to Start Page Numbering Mid Document in MS Word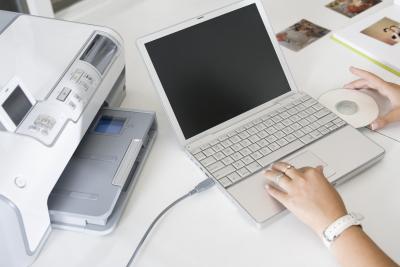 Microsoft Word's automatic page numbering feature is incredibly handy, saving you from having to manually count and type in page numbers in every page's footer. Still, there are many good reasons why you may want to keep page numbers from appearing on your opening pages, like the cover page and table of contents. You may also want to start numbering from a later page that is not technically page number one. Thankfully, Microsoft planned ahead for these instances, and it's easy to modify the page number settings to meet your specific needs.
Step 1
Launch Microsoft Word and open the document you would like to insert page numbers for.
Step 2
Navigate to the page where you want your page numbers to start.
Step 3
Go to "View", "Header and Footer" (Microsoft Word XP and prior) or double-click in the header or footer area (Microsoft Word 2007) if you want your page numbers to appear in the header or footer. Otherwise, put your cursor where you would like the page numbers to appear.
Step 4
Click "Insert", "Page #s" (Word XP and prior) or click "Page Number", "Current Position" (Word 2007). A page number should be inserted automatically in the spot where you placed your cursor.
Step 5
Click "View", "Insert", "Page Numbers", "Format" (Word XP and prior) or click "Page Number", "Format Page Numbers…" (Word 2007). Under the page numbering section, fill in the number you want your current page to be (i.e. page five) in the "Start At" box and click "OK."
References & Resources