Unwanted calls can come from telemarketers, debt collectors, survey companies, pranksters and harassment from various persons. Unsolicited phone calls from unknown parties can be frustrating. The National Do Not Call Registry exists as a method of removing yourself from consumer lists that marketing companies and debt collection agencies sell to each other. You can also request a private, unlisted telephone number from your service provider. In harassment cases, you may need to seek police intervention.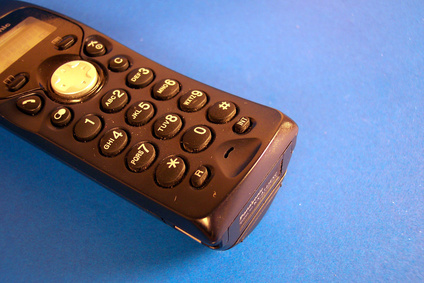 Step
Register your phone number with the National Do Not Call Registry online via their website (see Resources). In February of 2008, the Do-Not-Call Improvement Act of 2007 became law. Registration does not require renewal and is permanent. Once registered, your number will appear on the Do Not Call list the following day and telemarketers have 31 days to stop contacting you. However, the Registry warns that "Because of limitations in the jurisdiction of the FTC and FCC, calls from or on behalf of political organizations, charities, and telephone surveyors would still be permitted, as would calls from companies with which you have an existing business relationship, or those to whom you've provided express agreement in writing to receive their calls."
Step
Stop debt collection calls by writing them a cease-and-desist letter. Send the letter via certified mail with a signature confirmation for your records. In the letter, politely request that they cease contacting you by telephone. If you continue to receive calls after you have the return receipt showing they signed for your letter, contact a lawyer or the Federal Trade Commission and report the company to them.
Step
Contact your local police department if you are receiving repeated harassing or prank calls. If you have caller ID and the numbers from which you are being contacted, give that information to the police as well.
Step
Call your telephone service provider to inquire about obtaining an unlisted number and caller ID. Ask if your provider allows you to block individual numbers.
Step
Ask any other unwanted callers, such as a political party or charity, to please remove you from their calling lists when they contact you.