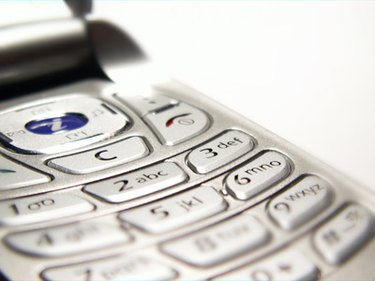 The Sprint Nextel Corporation owns and operates Sprint, the third largest wireless telecommunications network in the United States. Offering a variety of services for their customers, including a 4G network, the company features a variety of cell phones, smart phones and personal digital assistants (PDA). If you are an existing Sprint customer and want to swap your phone to a different one, following certain steps will ensure that the process goes smoothly and quickly.
Step 1
Find your new cellular phone's electronic serial number (ESN). This number is located on a label underneath your phone's battery and generally consists of 17 digits.
Step 2
Know your new telephone's make and model. When contacting Sprint, a representative will require your new telephone's make and model to ensure that it matches that on the ESN.
Step 3
Contact Sprint's customer service department. From a land-line telephone, call Sprint's customer service department so it can activate your new cell phone. Alternatively, activate your new phone on the Internet by visiting Sprint's activation page and following instructions.
Step 4
Know your account information. Before the customer service agent can activate your cell phone, you will be required to verify your account information, including your Sprint mobile number, the name on the account and the account's personal identification number (PIN).
Step 5
Follow the customer service agent's instructions. The customer service agent will ask you to perform simple programming steps on the new cell phone's keypad. After entering codes on the new phone, it will automatically power down and turn back on again. After this occurs, your new phone should be ready to use.
Tip
Activating a new phone will not change your contract if you have purchased it independently and not through a Sprint store. Be aware that you may be required to pay a new phone activation fee.
Activating your new phone over Sprint's Internet website will require you to be a current account holder. You will be required to sign onto Sprint's online account service by providing your mobile telephone number and password. If you do not currently have a password, quickly register for one on Sprint's website.