Changing from one phone to another can occur in several different ways and is dependent upon the type of network your cell phone carrier uses. CDMA (Code division multiple access) network customers will use what is known as an "ESN Change," whereas GSM (Global System for Mobile Communications) customers will perform a SIM card swap. If your phone requires a SIM card to operate, you are using a GSM network (e.g., AT&T, T-Mobile). If the sticker under your phone's battery has a printed "ESN" number, you are operating on a CDMA network (e.g., Verizon, Sprint, US Cellular).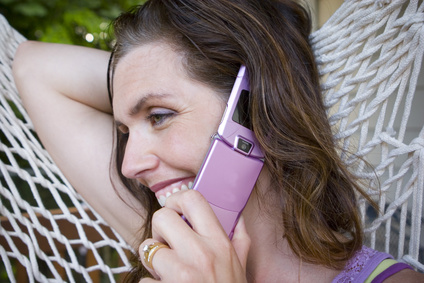 How to Change Phones on a CDMA Network
Step
Verify that your new phone will work on your carrier's network. For example, Verizon Wireless phones will only work on Verizon Wireless. Carrier representatives can tell you if your new phone is compatible with their services.
Step
Remove the battery from your new phone and find the phone's information sticker. Write down your phone's ESN (11-digit number).
Step
Phone your carrier's customer service number and tell the representative you would like to perform an ESN change.
Step
Provide the representative with your account number and the phone number for the line you want to switch phones for (if you have multiple lines on your account). You may also be required to provide your account password if a password is on file.
Step
Give the representative the ESN number for your new phone; he will perform the change in the system.
Step
Wait 5 to 10 minutes and then make outgoing and incoming calls to test that your new phone is active.
How to Swap GSM Phones
Step
Verify that your new phone will work on your carrier's network. For example AT&T requires an 850-MHz phone, whereas T-Mobile operates on the 1900-MHz spectrum. Your carrier can help you determine whether the phone will operate on its network.
Step
Remove your old cell phone's battery and locate the SIM card currently installed on your phone (pictured). The SIM card may also be located in a side compartment on your device.
Step
Open your new phone and locate the SIM card slot, insert the card you just removed by following the diagram next to the slot. The diagram will show the proper side of your card to insert.
Step
Turn on your new phone and wait 15 to 20 seconds for the phone to find a signal.
Step
Make incoming and outgoing calls to ensure proper service has been achieved. Your new phone should now be active.