If you already have the MobileMe service, you can synchronize it to your iPhone through the phone's mail settings. In addition to mail synchronization, MobileMe synchronizes your notes, contacts and bookmarks to your iPhone and retrieves any new data added on your iPhone to the appropriate categories on the MobileMe server. Through the cloud-based service, your iPhone's mail account will synchronize with your Macintosh computer's Mail application to match information on both devices.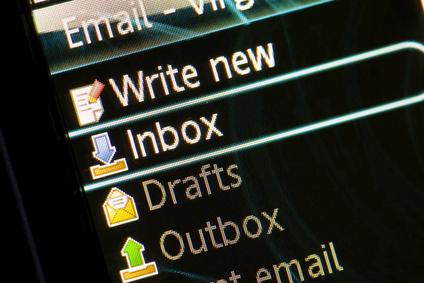 Step
Open the Settings menu on your iPhone by tapping the "Settings" icon on the screen.
Step
Tap "Mail, Contacts, Calendars" on your screen and tap the "Add Account" bar to create a new mail account on your iPhone.
Step
Touch the "MobileMe" option on the screen, and enter your name, email address and password in the MobileMe menu's fields.
Step
Click the "Save" button at the top of the menu, and swipe your finger over the "Mail" tab to turn on mail synchronization.
Step
Swipe your finger over the other synchronization categories to enable them, and tap the "Done" button to save and exit the Mail settings.