Yahoo! Calendar is a service provided by Yahoo! to be used on the Web. It serves millions of users worldwide as one of the largest online calendar services. Users must have a free Yahoo! ID or an account with Yahoo! to use the Yahoo! Calendar service. The calendar also reads feeds from other calenders published on different websites that use the Yahoo! Calendar interface. Yahoo! Calendar can be easily synchronized with Microsoft Outlook using Yahoo! Sync Beta.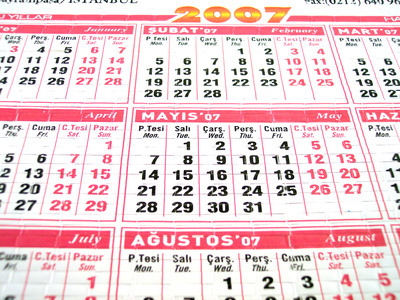 Step
Switch to the Calendar Beta interface. Go to the Beta Calendar website address provided in the Resource section.
Step
Click the "Get Started" button on the right side of the page.
Step
Select your time zone from the drop-down menu.
Step
Click "Go to the New Calendar."
Step
Close Microsoft Outlook and install Yahoo! Sync Beta from the website provided in the Resource section.
Step
Read the "End User License Agreement" and click "I Accept" at the bottom of the page. Click "Save," open the downloaded file and wait until installation completes.
Step
Open Outlook and right-click on the round orange circle that appears at the bottom-right of the sync screen. This will begin your first sync between Outlook and Yahoo! Calendar.