Lighting in the home as well as several small appliances are controlled by activating a toggle wall switch. When lights or appliances fail to operate one of the first checks the homeowner should make is to verify the functioning of the wall switch.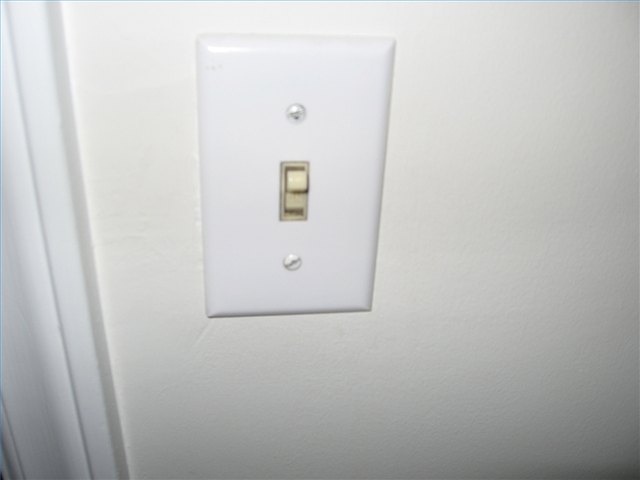 Step
The first and simplest test of a suspected defective switch is to click the switch from off to on and back again several times. Quite often a worn or defective switch will feel very loose and wobble in the switch casing. Some defective switches will cease to firmly click into the "On" or "Off" position and simply slide without resistance from one position to the next.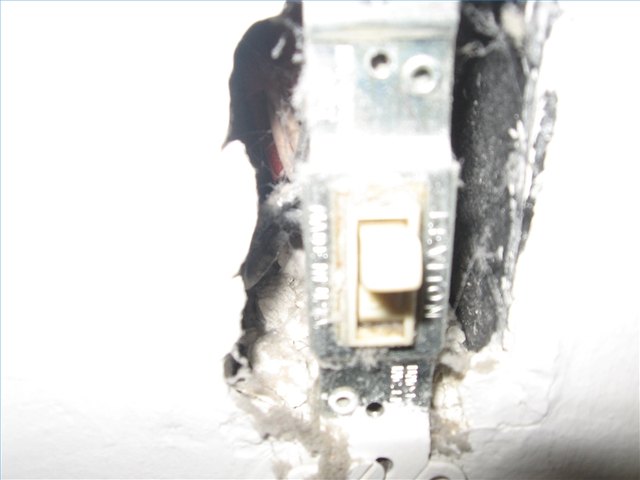 Turn off the circuit breaker for the switch in question and remove the two screws from the plastic or metal wall cover exposing the switch and connecting wires.
Step
As an added safety check set the Volt-Ohm meter to the 120 AC volt setting and touch the probes to each terminal where the wires are connected. The Volt-Ohm meter reading should be zero volts. If any volt reading occurs recheck and turn off the proper circuit before continuing.
Step
Remove two screws holding switch into wall bracket and remove switch from housing. Unscrew the wires connected to the two side terminals of the switch and remove the switch.
Step
Set the Volt-Ohm meter to the RX 1 Ohm scale and connect the two probes from the meter to the same two terminals on which the wires were connected and turn the switch to the "on" position.If the meter reads zero ohms the switch is good.If the meter produces a high ohms reading the switch is bad and needs to be replaced.
Step
If you do not have access to a Volt-Ohm meter an alternative method for checking switch failure is to use a jumper wire with alligator clips on each end to connect the two wires originally connected to the switch. This completes a circuit by bypassing the switch. Once the two wires are connected turn the circuit breaker back on and observe whether the light (or appliance) controlled by the switch now functions. If it does, assume the switch is bad and needs to be replaced.
Step
Turn circuit breaker off.
Step
Purchase a wall switch similar to the one being replaced.
Step
Attach house circuit wires, one on each side of the switch. These should be the same terminals from which the wires were removed on the defective switch.
Step
Turn circuit breaker on and test new switch by turning to "on" position.
Step
If switch works, turn off circuit breaker and re-install switch into wall housing attaching it with two screws.
Step
Replace wall cover and two screws.