The use and complexity of cell phones has caused people to store large amounts of contact information directly on the cell phone. When changing cell phone providers or purchasing a new cell phone, many people want to directly transfer their contact information to the new phone. The process of saving contact information from a Sprint phone and transferring it to a Verizon phone is straightforward.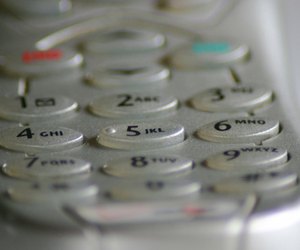 Step
Turn on the Sprint cell phone and log on to the Sprint website.
Step
Register with Sprint Mobile Sync to begin storing your phone's contact information securely online. Once the Sprint cell phone is registered with the free service, any changes to the phone's contact list will be automatically updated and stored online.
Step
Download the Desktop Sync application from the Sprint website. Use Desktop Sync to transfer all of the Sprint phone's contact information to Microsoft Outlook.
Step
Purchase and activate the new Verizon cell phone. Go to Verizon's website. Register for and download the Verizon Backup Assistant syncing application.
Step
Use Verizon Backup Assistant to transfer the saved contact information from Microsoft Outlook to the Verizon phone.