The large amount of money you can spend on a TV, unfortuantely does not stop it from picking up problems. Making sure you keep your TV well maintained will help stop your LG flat screen TV picking up problems, but will not guarantee it. There are several things you can do to solve simple problems your TV may incur.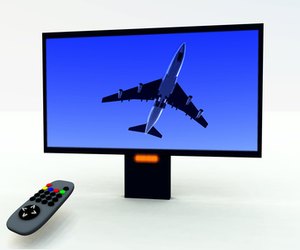 Step
Check the connections going to and from your TV, making sure that everything is plugged in securely.
Step
Buy a new LG television remote if you think the problem is the remote. Third party remote controls will often lock up if you try using them with an LG television.
Step
Click the "Source" on your remote control and then "Input". Make sure all the correct connections are listed on the screen. Plug any connections in properly that are not listed.
Step
Flick the small switch on the bottom left of the TV, if it doesn't light up then the problem will be your power switch. Getting this repaired will require you contacting LG.
Step
Look through the users manual to check if there is any other solutions offered.