An Insignia LCD TV features a flat-screen liquid crystal display. Insignia is Best Buy's house brand and is sold exclusively by the retailer as a part of its "value line." As with most consumer electronic goods, problems with the set can arise. Whether it be a problem with picture quality or resetting the unit, many glitches are relatively simple to remedy. Before calling a service technician, there are a number of basic troubleshooting steps you can run through on your own.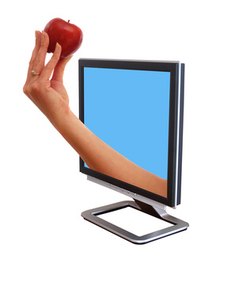 Step
Check that the TV is plugged in and press the POWER button on the remote control or TV if there is no power to the unit. Inspect the home electrical panel to check for any tripped breakers or blown fuses. Reset any breakers and replace fuses with new ones of the same amperage. Check that the batteries in the remote are inserted to connect with the correct +/- polarities. Replace the batteries, if necessary.
Step
Check the volume level and mute settings if the picture is OK, but there is no sound. Press MUTE on the remote to see if the mute function has been activated. Try switching to another channel to see if the current one is experiencing broadcast difficulties.
Step
Press the INPUT button on the remote control or on the TV to check that you have selected the correct input if there is no picture when trying to view a cable input or other connected component.
Step
Adjust the color control if the sound is good but there is no color. Adjust the antenna if the picture has overlapping images.
Step
Move the TV away from external electrical interference, such as neon lamps and hairdryers, if there is snow on the screen.
Step
Ensure that there are no obstacles between the remote control and the remote sensor on the TV if the TV does not respond to remote commands.
Step
Disconnect the A/C power cord for 10 seconds before plugging it back in if the TV is generally not responding correctly. This will sometimes reset the unit. If the problem persists, contact Insignia or your local dealer to investigate further.