When connecting your Philips high-definition TV, you might develop several problems if it isn't done properly. With a little troubleshooting, you can have your television up and running in no time.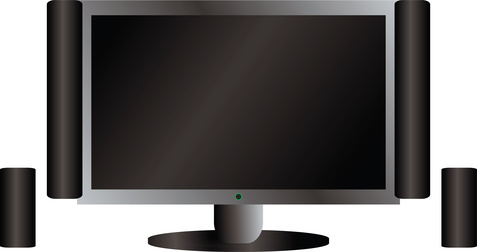 Step
Unplug the television from the power outlet and plug it back in after two to three minutes. If the television still isn't powering on, try using a different power outlet to rule out any outlet problems.
Step
Replace remote control batteries if there is no response from the TV when pressing the "Power" button on the remote.
Step
Locate the RCA connections on the back of the television. Be sure these are pressed into the back of the television firmly, as well as any devices that are connected at the other end of the cables. If your RCA cables are not connected properly, you might have problems with picture and sound quality on your high-definition television screen.
Step
Check all RCA connections and be sure they are placed in the proper input. These inputs are three different colors: red, yellow and white. Each RCA jack is the same color and should be placed into the inputs that are the same color. If the wrong color is placed into an input, you will have problems with picture and sound quality.
Step
Press the "Format" button on the Philips television remote if you are having problems with a distorted picture. You can adjust the settings to stretch the picture, change the color and remove any bars that might appear on the screen.