Sylvania television sets come in a variety of models with different features to meet the needs of different consumers. Though the features on each model vary, many Sylvania television sets suffer from occasional performance problems, such as no power, picture distortion or no sound. The problems are often not serious and do not need the assistance of a service technician. To return your Sylvania television to normal operation, you should troubleshoot and fix your machine.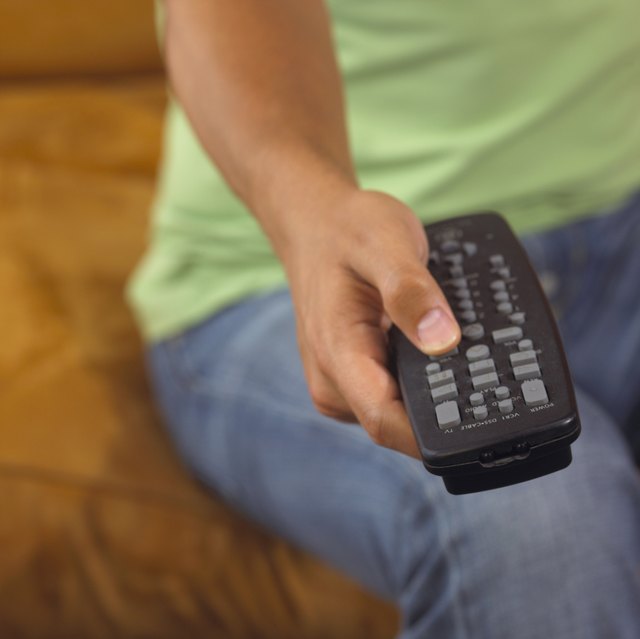 credit: Burke/Triolo Productions/Brand X Pictures/Getty Images
No Power
Step
Check that the power cord is securely plugged into an electrical outlet, and press the "Power" button.
Step
Ensure the electrical outlet is receiving power. Plug another device into the outlet and turn it on. If the second device does not work, check the fuse box for a blown fuse or tripped circuit breaker. Replace the fuse or reset the circuit breaker as needed.
Step
Unplug the power cord from the electrical outlet, and let the television sit for approximately one minute if there was a power failure in your house to reset the television and purge any errors from the TV.
Picture Problems
Step
Switch to a different channel to see if there is a problem with that channel's service.
Step
Check the antenna connection on the back of the television. You need to secure the coaxial cable to the "Ant In" jack on the back of the television and the opposite end to the wall jack. If you see breaks in the cable, replace it.
Step
Ensure the component cables are plugged into the "Video Input" jacks on the television and the "Video Out" jacks on the back of the component if your video source is from a component device, such as a DVD player.
Step
Set the television to the correct input by pressing the "Input" button. You may have changed the setting and didn't turn it back.
No Sound
Step
Press the "Mute" button on the remote control. You may have muted the television.
Step
Use the "Vol Up" button to raise the volume to a comfortable level. If the volume level is on "0," you won't hear any sound.
Step
Check the component cables hooked up to the "Audio Input" jacks on the back of the television if the audio source is a component device. Make sure the opposite ends of the cables are connected to the "Audio Out" jacks on the back of your component device.