Karaoke machines let amateur singers croon to the backing music of their favorite songs. Many machines display the song lyrics on a screen so singers will get the words right. If you don't own a karaoke machine, you can always turn your computer into one. Just buy a karaoke CD and download a karaoke program off the Internet.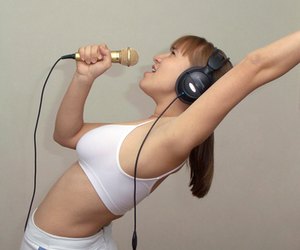 Step
Obtain and download karaoke music. You can buy karaoke CDs at websites such as Amazon.com and Karaoke.com.
Step
Connect to the Internet and open your browser.
Step
Navigate to the following web page: http://www.karafun.com/karaokeplayer/. This is the site for a free PC karaoke program.
Step
Click the "Download Now" button to download the file.
Step
Open the file when it finishes downloading. Install the program, directing the installer to create a shortcut on your desktop.
Step
Open the program via the shortcut.
Step
Add any Karaoke music you have by clicking "File," then "Open" and pointing to your CD drive.