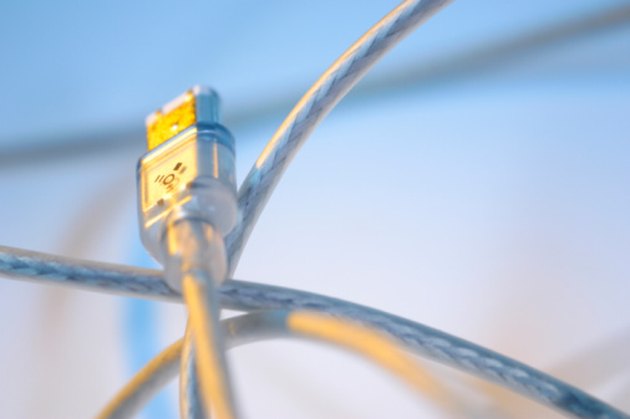 Each device accessing the Internet is supplied an IP address that designates the network it's connected to and the location. The IP address -- short for "Internet Protocol" -- is expressed as a series of numbers. According to the website What'sMyIPAddress.com, "IP addresses consist of four numbers separated by periods (also called a 'dotted-quad')." If your IP address is blocked by a website, there's little you can do to unblock it. Typically, IP addresses are blocked for violation of a website or company's policy. Abusive language on a message board may cause a website to block your IP address also.
Step 1
Find out why your IP has been blocked. In most cases, you should be aware of a violation you've committed. The range of possibilities is vast, but it's generally for doing something illegal or something in violation of a website's rules. Rarely, an IP address can be blocked by accident.
Step 2
Contact the website or company that has blocked your IP. Email them and ask for information on the ban if it hasn't already been provided.
Step 3
Access your router by typing the IP address into you browser. Type "admin" for the user and password once the dialog box pops-up.
Step 4
Scroll through the menu on your router. Find the "MAC address" tab.
Step 5
Access the MAC Address and change one of the numbers. Save the new number. This should cause a new IP address to be assigned to your computer once you get on the Internet.
Warning
Changing the MAC address may not always force your ISP to grant you a different IP address.