How to Uninstall a Program on a Mac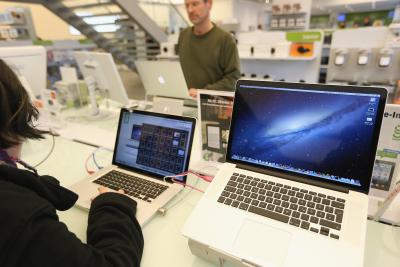 For a new Mac user, Mac OS may seem deceptively similar to Windows. Many tasks are accomplished the same way as they would be in a Windows environment, and those that are not are often self-explanatory. One exception to this is uninstalling programs. Because the Mac has no "Add or Remove Programs" menu like the one found in Windows, it may not be obvious how this is accomplished. Here is the procedure for uninstalling programs on a Mac running OS X.
Step 1
From the Finder menu, click "Go," then click "Applications" to see the list of installed applications.
Step 2
Click and hold the application icon. Drag it to the Trash.
Step 3
Type the administrator password for your computer if prompted, then click "OK." In most cases, this uninstalls the program automatically. If the program is uninstalled successfully, stop here. If there is a problem, continue.
Step 4
Download AppZapper. After downloading, the disk image will mount automatically. In the window that opens, drag the AppZapper icon to the Applications folder. Launch AppZapper.
Step 5
Drag the icon for the program that you want to uninstall into the AppZapper window. Click the "Zap" button to uninstall the program.
Tips & Warnings
In most cases, a third-party application is not needed to uninstall programs in Mac OS X. AppZapper is commercial software, costing $12.95 to purchase as of 2009. However, it includes a free trial period, during which it will uninstall 5 applications.
References & Resources